INDEPENDENT, FEE-ONLY FINANCIAL PLANNING
Whether you are heading into the office or enjoying your retirement, you need confidence that your financial advisor is attending to your needs - tax, estate, insurance, college planning, and a carefully structured portfolio. We take care of all the details of your financial life, so the you can focus on living your life.
At Van Wie Financial, our goal is to help you achieve your goals and dreams through highly personalized, full-service financial planning and investment management. As independent, fee-only advisors, we sell no products, make no commissions, and work only for you - our client.
FAMILY OWNED & FAMILY FOCUSED
As a father-son team, we understand the importance of family. We get to know our clients and their families so that we can best serve them as the years go by and the circumstances of their lives evolve and change.
Our boutique service means we truly make ourselves available to our clients whenever it is convenient for them. We understand that life does not just happen between 9-5, and we are dedicated to being there when you need us.
WE ANSWER THE QUESTIONS YOU DIDN'T EVEN THINK TO ASK
Because there are many factors that may change in your situation or the environment, it's of the utmost importance to us to be proactive and knowledgeable in the financial industry. We work closely with your legal and accounting professionals when needed. We are committed to staying up-to-date on relevant tax, estate and social security laws in order to provide you with the best financial advice for your particular situation.
FIDUCIARY TO OUR CLIENTS
We are 100% focused on your needs, and truly believe that your investment and financial plan should revolve around you, without any conflicts of interest. As independent, fee-only, Certified Financial Planners®, we have a fiduciary responsibility to always place your interests ahead of our own.
WHAT FEE-ONLY MEANS FOR YOU:
Our compensation comes solely from the fees paid by our clients

We receive no compensation from any product recommendations

We only represent you, our client

We never accept commissions, cross-selling fees, referral fees, or kickbacks

We never accept "soft-dollar" arrangements from anyone


We offer completely unbiased advice that is solely in your best interest

Our firm is fiduciary to our clients – meaning we are required by law to always act in the best interest of our client. Should any conflicts of interest arise, we must eliminate or disclose them to you
Adam Van Wie, CFP® interviewed on WJXT


ADAM VAN WIE QUOTED IN NASDAQ.com ARTICLE
Adam Van Wie Quoted in Investment News magazine
Van wie financial is selected as the winner of the small business excellence award for financial advising

Van Wie FInancial is Named one of the top Financial Advisory firms in Jacksonville by Expertise.com: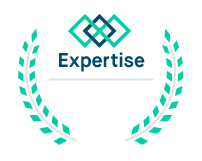 Best Financial
Advisors in
Jacksonville
2018
Steve quoted interviewed for an article on the DOLLAR STRETCHER WEBSITE



Adam answering phone for Wise Money Week on WJXT, Channel 4
Steve quoted in New York Times
"Steven H. Van Wie, a fee-only financial planner in Jacksonville Beach, Fla., has struggled to find affordable plans he feels comfortable recommending to his small-business clients. He is intrigued by some of the new offerings, though he wishes the companies more prominently disclosed the details of their portfolios. Finding out that Honest Dollar and ForUsAll use Vanguard funds (Ubiquity's mix includes Vanguard along with Schwab and Barclays) requires digging deep into the fine print of their sites.
"I would use that as a selling point," Mr. Van Wie said. "A plan is only as good as the investment choices it offers."
Article in Landing Life
"At the tender age of 64, not many people are starting up new businesses. But that is exactly what Steve Van Wie decided to do this year, after 14 years as a practicing CFP® (Certified Financial Planner®). Steve and his son Adam, who is registered with the State of Florida as an Investment Advisor, had been working together, and had been discussing the benefits of going independent for quite some time"...
We support the FAIRtax! Here is a short video showing what it is all about. If you have any questions, please feel free to contact us at info@vanwiefinancial.com.